3/9: SANS // new works by CLAIRE ARCTANDER, CAROLYN BENDEL, JEREMY BOLEN, PAUL LOUIS NELSON & NICHOLAS STEINDORF
SANS
new works by
CLAIRE ARCTANDER, CAROLYN BENDEL,
JEREMY BOLEN, PAUL LOUIS NELSON & NICHOLAS STEINDORF
MARCH 9-16, 2012
Opening Reception: Friday March 9th, 7-10pm
Open Hours: By Appointment
Co-Prosperity Sphere
3219-21 S Morgan St, Chicago 60608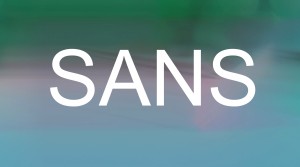 SANS presents a sprawling group exhibition featuring the work of five of ACRE's 2011 residents working in a range of mediums and dealing with absence, loss, and change. Arctander's sculptures revel in the tactility of desire, teasing fantastic out of banal and playing with the potential for power in debasement. Bendel manipulates quotidian materials creating a tension in reference to the splitting and warping of light through a prism. Bolen collaborates with preexisting environments and the world of high energy particle physics as he creates experimental photographic processes to capture invisible phenomena. Nelson utilizes the obsolete VHS tape to create new sculptures that mourn the passing of the technology while celebrating its new found use as art material. Steindorf's prints and videos make use of accessible subject matter to eliminate complicated signs and encourage viewer-object relationships asking the audience to enter the work and ponder what happens inside it.
CLAIRE ARCTANDER lives and works in Chicago. She makes sculptures, photos and videos.  She earned her MFA in Studio Arts from the University of Illinois Chicago in 2011 and a BA in Art and Gender Studies from Northwestern University in 2005.  Arctander currently teaches art classes for the City Colleges of Chicago.
You can find more information about Claire Arctander at clairearctander.com.
CAROLYN BENDEL is a mixed media visual artist. She received her MFA in Visual Art from Sam Fox School of Design and Visual Art at Washington University in St. Louis, MO and her BFA from the University of Tennessee in Knoxville with a concentration in Ceramics and Art history. She is currently living Chicago, IL where she serves on the board for Chicago Sculpture International as Treasurer.
You can find more information about Carolyn Bendel at www.carolynbendel.com.
JEREMY BOLEN grew up moving throughout America, living in six different states before turning 18. He currently resides in Chicago , where he is an MFA Candidate at University of Illinois at Chicago for the Spring of 2012. A recent recipient of the Provost Award for Graduate Research, Bolen will be using the award to travel to CERN in Geneva, Switzerland, continuing his collaborations with experimental high energy particle physics. Along with many upcoming exhibitions, he teaches photography at the University of Illinois at Chicago and The Marwen Institute.
You can find more information about Jeremy Bolen at www.jeremybolen.com.

PAUL LOUIS NELSON was born in Maryland and currently lives in Chicago, Illinois. He received his BFA in 2007 from Rochester Institute of Technology and his MFA in 2011 from University of Illinois at Chicago. He is a bookmaker, sculptor, photographer, worrier.
You can find more information about Paul Louis Nelson at www.paullouisnelson.com.
NICHOLAS STEINDORF is an artist living and working in Brooklyn, NY.  He earned his BFA from Columbia College Chicago in 2009.
You can find more information about Nicholas Steindorf at www.nicholassteindorf.com.