FUMBLING TOWARD ECSTASY
new work by ELENA K. DAHL and GEORGIA WALL
Curated by KATE BOWEN
September 15 – October 7, 2013
Opening reception: Sunday, September 15, 4–8pm
Open Hours: Sundays & Mondays, 12–4pm
ACRE Projects
1913 W 17th St
Chicago, IL 60608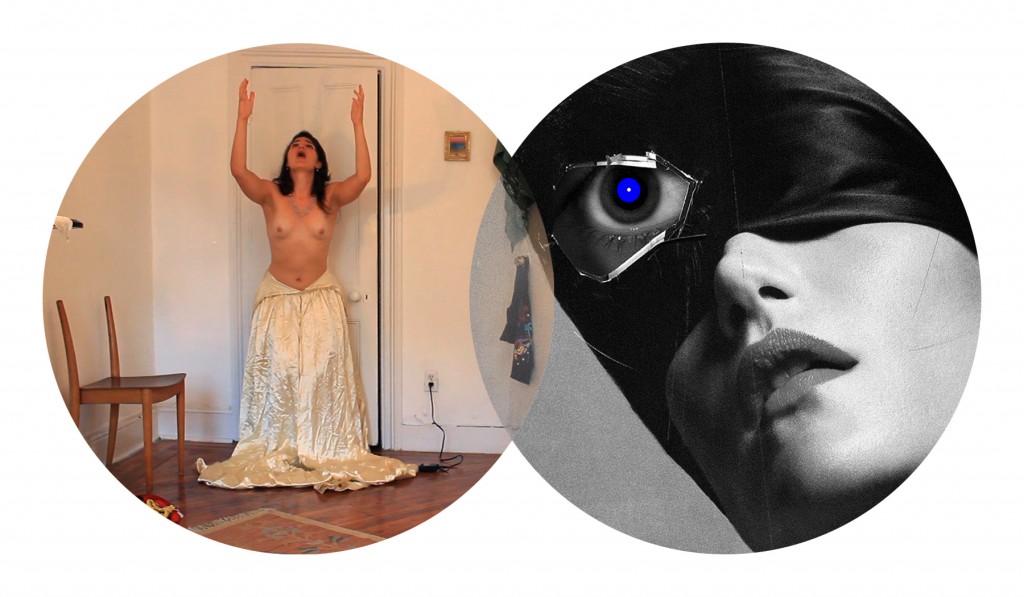 Fumbling Toward Ecstasy
In Georgia Wall's video diptych nine people reenact a scene from Yvonne Rainer's "A Film About A Woman Who" as they watch the action of the film unfold on the screen in front of them. Her performers are absorbed in their task, working to give a faithful performance as they mimic the choreography. In Wall's videos, reenactment creates a new history for the original, as it can only be seen through the new performances. However, because of the transparency of exchange between the current performers and the original material, the original performance remains a presence. Wall's performers move almost simultaneously, their gestures echoing each other at times. They are a chorus to the original scene's verse, which has been made common by the repetition of action and reduced to a formula of desire and submission. Like the verse and chorus of the love song that plays over the video; the verse contains the details and the chorus contains the nostalgia and common sentiment to which we can all sing along.
In contrast to Wall's reenactments, Elena Dahl considers approaches for revision of representation and history in her installation. She uses the Venn diagram as a form to navigate commonalities, create new relationships and open up the potential for revising fixed and disparate objects, histories, and ideas. Dahl begins with patterns and symbols that have an established function, both in their design and meaning. In her installation for ACRE she uses the nautical signal flag featuring a large checkerboard pattern that signifies "no" or "negative." Dahl revises the language of the signal flag from finite to flexible by changing its color and finding common relationships between it and other similarly transformed symbols, materials and patterns. The transformation from fixed to fluid creates opportunities for reconsidering and reconstituting the meaning and histories of the materials she engages.
—
Born in 1987 in Akron, OH, ELENA K. DAHL currently lives and practices in Kent, OH. She graduated with her MFA in Photography in 2013 from the University of Florida, where she also worked as an instructor. She has participated in artist residencies at Vermont Studio Center in Johnson, VT, ACRE in Steuben, WI, and HomeBase Projects in Berlin, Germany, and she has exhibited nationally and internationally. She takes pleasure in bright colors and dubious attempts at hospitality, and she is currently planning her imminent escape to Mexico.
More information about Elena K. Dahl can be found at www.elenakdahl.com.
GEORGIA WALL (b. 1986, New York, NY) lives and works in New York, creating video and performance work through a multi-disciplinary practice that considers the act of viewing, and the generative space created through distance and concealment. She received her BA from Oberlin College in 2008 and her MFA from The School of the Art Institute of Chicago in 2011. Wall has shown work nationally in New York, Chicago, San Francisco, and abroad in Canada, Italy and Turkey.
More information about Georgia Wall can be found at www.georgiawall.com.