Studios
COMMUNAL STUDIOS
Spaces within the outdoor and indoor communal work areas are afforded to each resident.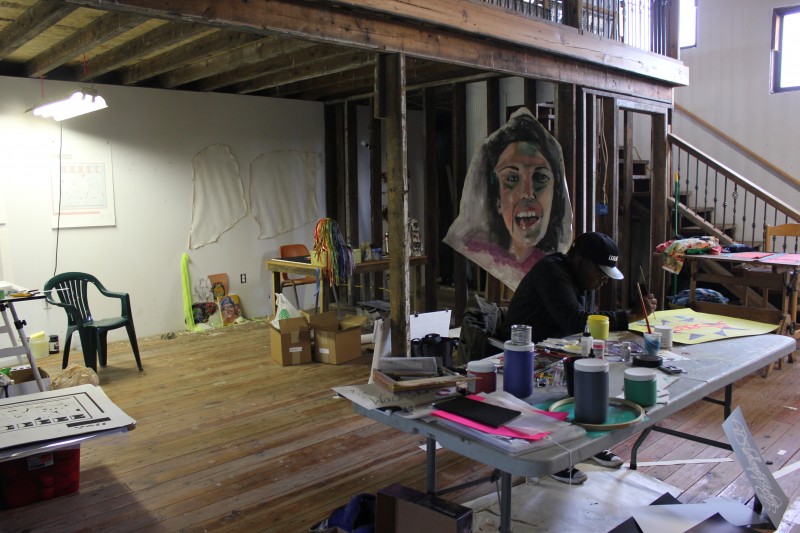 Our Chalet Studio, built in 2013, can accommodate a dozen work-spaces and is also home to the fibers studio. The open-air wood shop, and the adjacent covered outdoor area can be great places to set up work spaces, especially if you'll be utilizing the wood shop, ceramics studio or screen printing area. Those working primarily with technology are encouraged to set up in the AV & Tech studio building across from the lodge building.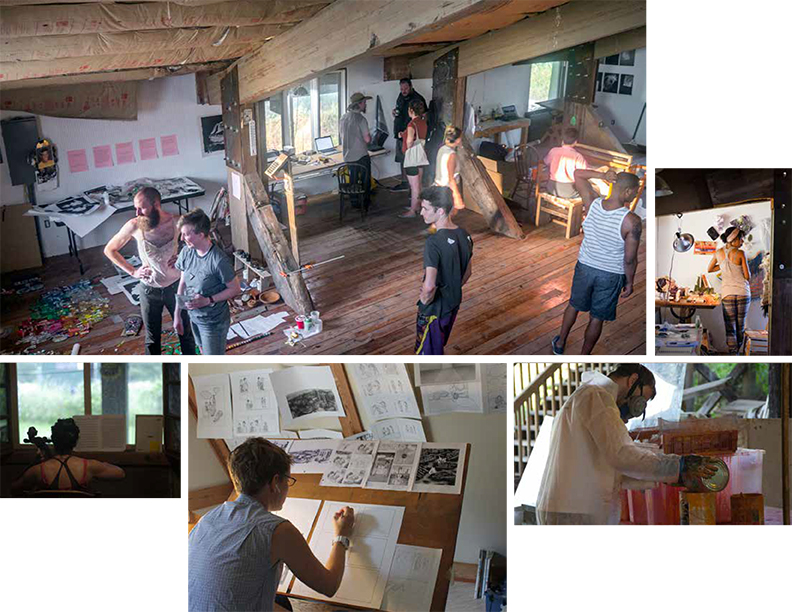 The covered porches that wrap around the main lodge are set up with some white walls and work tables, and can be directly accessed through each apartment in the lodge. Most apartments in the lodge have tables to work at and can be furnished with heavier-duty work tables upon request. These spaces are ideal for those wanting a more private work space.
Additionally, we encourage artists to set out into the sprawling grounds to find new places to work and think.
Please note that studios are set up as shared work-spaces. Private work spaces are limited to your apartment. If you are seeking a solitary residency experience or require private accommodations, ACRE may not be the right program for you.